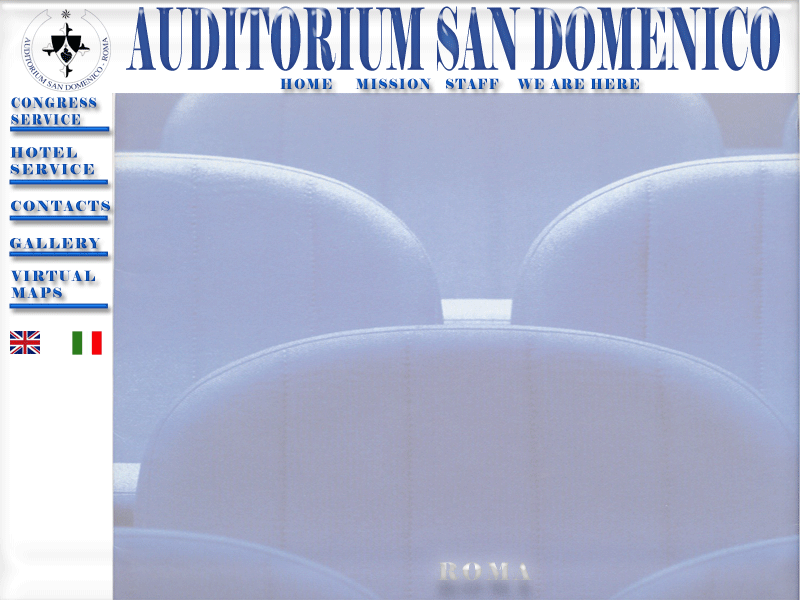 COPYRIGHIT©2007 AUDITORIUM SAN DOMENICO WEB MASTER E.L. V.S.
MEETING SPACES
Auditorium
220 seats
Stage equipped with spotlights
Machine operated 4×3 mt. screen and stage curtains
Wi-fi internet access
ADSL lines
Dressing rooms
Air conditioning system
Meeting rooms
7 meeting rooms from 4 to 80 seats
Video-projector
Machine-operated screen and curtains
Teaching aids
Internet access
ADSL lines
Air conditioning system
The rooms can be seat up with school desks, conference tables or theater seats, depending on the type of conference. Four out of seven meeting rooms have PCs and are particularly suited for multimedia training courses.